Events & Promotions
The Humane Society of Sarasota County (HSSC) is frequently out and about in the community—often with adoptable pets in tow. If you're interested in hosting an event or drive to benefit HSSC, please click here to learn more.
Upcoming Events
HSSC to compete in "The Feud", presented by Mellow Mushroom
Thursday, September 28, 2023
6:30-9:30pm
Mellow Mushroom Sarasota
6727 South Tamiami Trail, Sarasota, FL 34231
A "Family Feud" style game show!
Join us for a hilarious evening of EXTREME competition and fun at Mellow Mushroom's brand-new Game Night, "The Feud"! Inspired by the popular Family Feud gameshow!
This event will settle the timeless rivalry of "Cats vs Dogs" once and for all. Gather your friends and family, and choose your allegiance between The Cat Depot -vs- The Humane Society of Sarasota County as they go head-to-head in... "The Feud"
Tickets are $10, and the winning charity will take home the proceeds from ticket sales. But, you can show your love for your favorite animal charity by bringing much-needed pet supplies on the big night. Let's ensure both teams emerge victorious by supporting them with your generous contributions.
So, whether you're a cat lover or a dog enthusiast, "The Feud" offers the perfect opportunity to enjoy an evening of entertainment while making a difference in the lives of our furry friends.
Mark your calendars and prepare for a night of laughter, camaraderie, and unforgettable moments as we celebrate the joy of our pets and the spirit of giving!
Tickets include: 1 raffle ticket to win prizes throughout the evening.
NOTES:
• This event may have unsuitable language and themes not recommended for children and some adults. This event is for 18 and up.
• Please purchase your tickets together in the same transaction at the same time. However many tickets you purchase will be your party size. We will do our best to seat everyone together. This allows us to have your seats ready for your arrival.
Purchase your tickets
here.
Ticket sales are limited!
Tampa Bay Rays Humane Society Day
Sunday, September 24, 2023, 1:10pm at Tropicana Field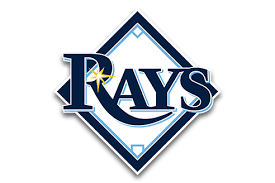 Don't miss Humane Society Appreciation Day at Tropicana Field on Sunday, September 24 when the Rays take on the Toronto Blue Jays. Fans can purchase a special Humane Society Appreciation Day ticket that includes a seat in the Lower Level and a donation to the Humane Society of Sarasota County.
To purchase more than 8 tickets, please contact Jaime at [email protected], 941.955.4131 ext. 103
Epoxy Art Classes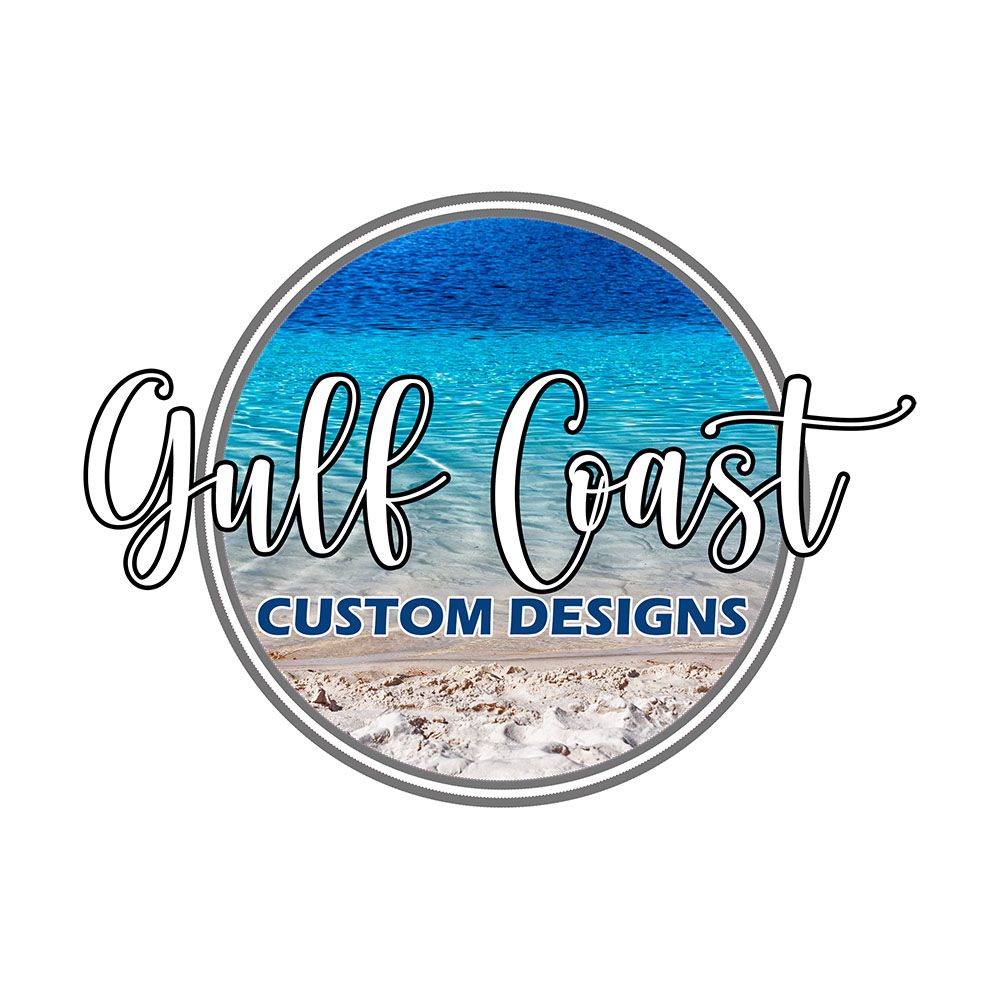 Gulf Coast Custom Designs is offering two classes with proceeds to benefit HSSC! Or, choose any on their schedule for $5 off, and they will donate 20% when you use Coupon Code HSSC. View class schedule HERE.
6" x 12" Olivewood Board - 9.30.23
Sarasota Epoxy Art Class benefitting Humane Society of Sarasota County, September 30, 2023, 5pm $89.99 Register Here
Play Group Rockstars
Saturday, October 7, 2023, Time TBD
Save the Date for HSSC's next Play Group for Life event when we invite the public in for our daily dog play group! It's a great chance to see adoptable dogs' play styles, ideal for the adopter who is seeking to adopt a dog to match their active lifestyle or be a friend to their family pet(s).
California Pizza Kitchen Giveback Days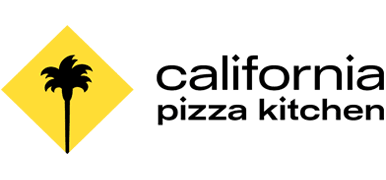 September 20 & 21
November 8 & 9, 2023
Mention the Humane Society of Sarasota County and California Pizza Kitchen will donate 20% of all food and beverage sales on your check to HSSC.  Purchases include dine-in, take-out, catering, and online orders at CPK.com when you enter BACK20% at checkout.
J.McLaughlin Sip & Shop
Friday, December 1, 2023 Noon-4pm
Meet adoptable dogs while you sip & shop in downtown Sarasota! A portion of proceeds to benefit HSSC!
Volunteer Writes Children's Book to Benefit HSSC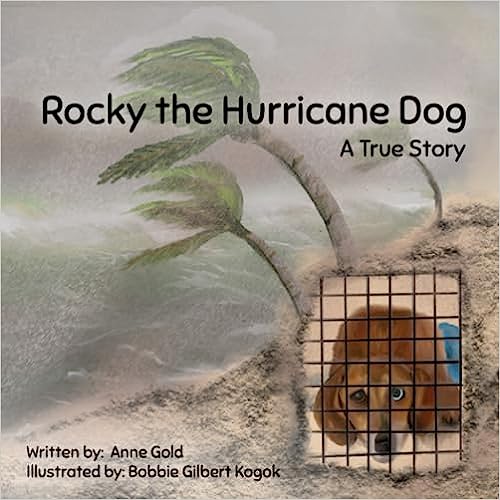 Children's Book by Local Author to Benefit HSSC
"Rocky the Hurricane Dog" is available for sale now on Amazon. Written by HSSC volunteer Anne Gold and illustrated by Bobbie Gilbert Kogak, it's a story about one dog's adventure from the shelter to a new loving home. Proceeds from this children's book will benefit the Humane Society of Sarasota County. When Hurricane Ian struck, Rocky's life was changed forever. A true story, "Rocky the Hurricane Dog" speaks to the thousands of homeless dogs and cats throughout the world. Through no fault of their own, they have found themselves waiting patiently for a loving family. Buy it HERE.
Custom Pet Designs to Benefit HSSC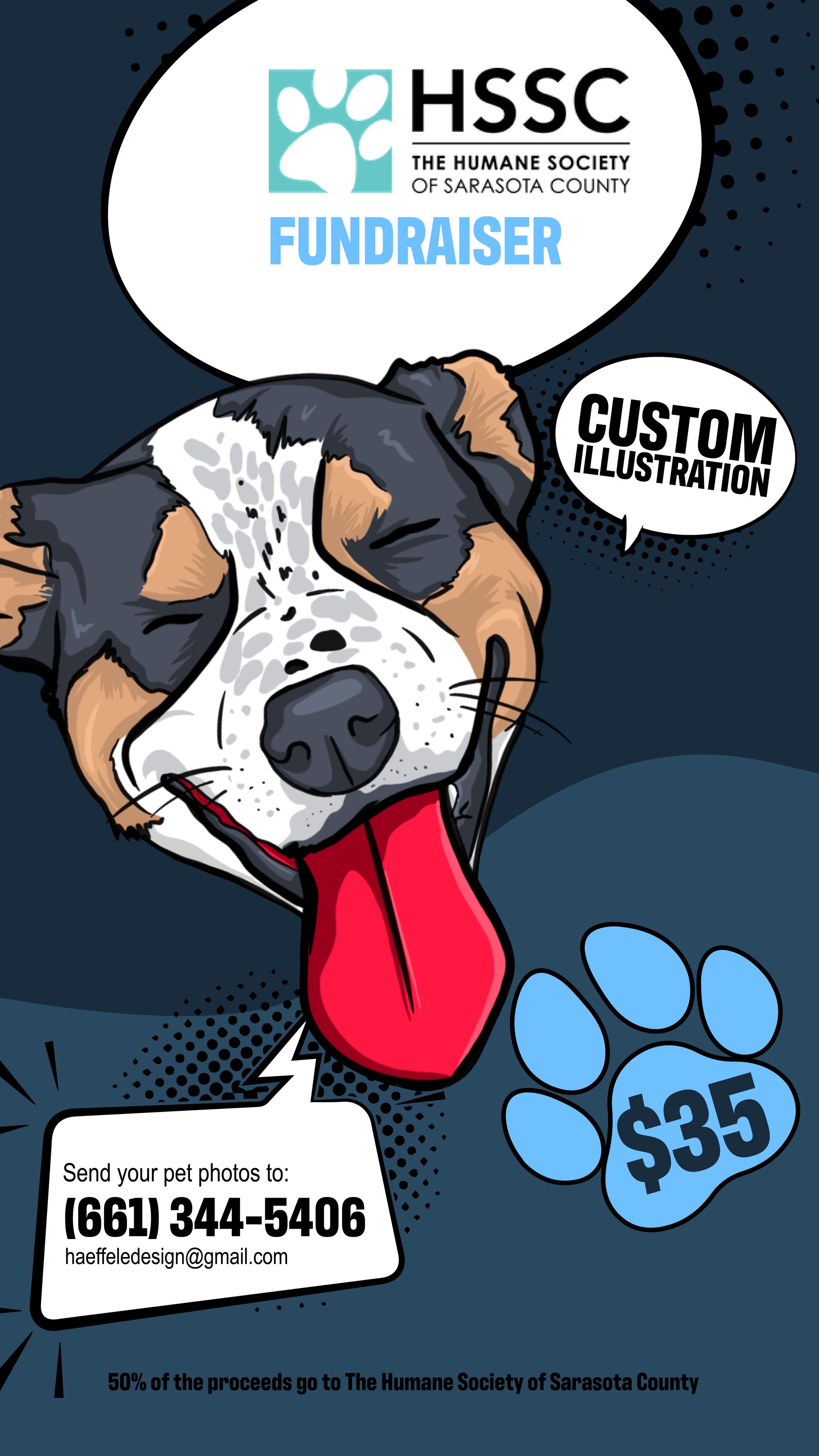 Sun King Bingo
Thursday, July 27, 2023
Burgers & Botox Open House
Wednesday, February 8, 2023
Out of the Darkness Suicide Awareness Walk
Sunday, February 5, 2023
9th Annual Chili Cook-Off
Sunday, February 5, 2023
Fundraiser with Boatyard Waterfront Bar & Grill
Saturday, December 3, 2022
26th Annual Sarasota Holiday Parade
Saturday, December 3, 2022
Motorworks Brewing Santa Paws Pub Crawl
Saturday, December 10, 2022
Guy Harvey Outpost Resort "Cash to Care Challenge"
October 14 to November 24
Northwestern Mutual's Pawsgiving Adoption Drive
Saturday, November 19, 2022
HSSC Lunch & Learn
Thursday, November 17, 2022
Barks, Boos & Brews at Sun King Brewery
Thursday, October 27, 2022
Vets, Pets, & Jets 5K and Fun Run/Walk
Saturday, November 12, 2022
Caffeine & Gasoline Car Show
Saturday, October 29, 2022
KW Suncoast Red White & Blue Yappy Hour
Thursday, November 3, 2022
Motorworks Brewing Yappy HourSunday, October 23, 2022
Motorworks Brewing Ruffs & Fluffs Pup Crawl
Saturday, September 24, 2022
Down Dogs & Cat Cows Yoga Night
Thursday, August 18, 2022
Woofstock Music Bingo
Thursday, July 14, 2022
Photos